The Advantages And Uses Of Tracked Jaw Crusher
Tracked jaw crusher offers excellent mobility, versatility, and productivity, making them valuable equipment in a range of applications. Their ability to efficiently process various materials, coupled with their compact size and easy maintenance, make them a preferred choice in many industries.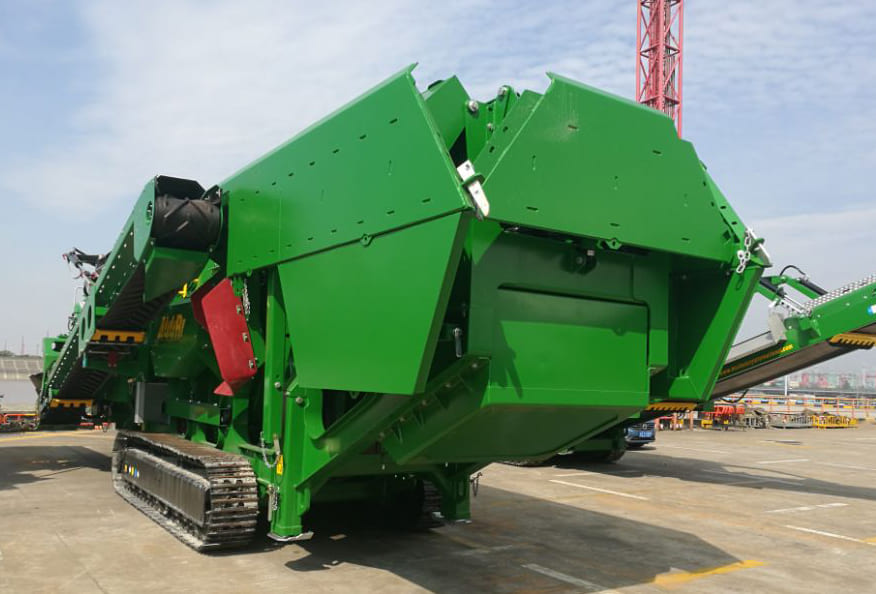 Advantages of Tracked Jaw Crusher
Mobility
The ability to move tracked jaw crushers quickly about a project site or between sites is provided by the tracks or crawler systems on which they are installed. Since there is no longer a need for extra transportation equipment, effective on-site crushing is possible.
Versatility
Tracked jaw crushers are suited for a variety of materials, including hard and abrasive ones, and may be utilized in a wide range of applications. They can be used for primary crushing, secondary crushing, or even recycling applications and can handle a variety of feed materials.
Productivity
A high level of productivity and effective crushing performance are features of tracked jaw crushers. In order to handle huge amounts of material fast, they frequently have a big feed hole and a strong jaw crusher.
Compact Size
Compact sizes of tracked jaw crushers are available, making them suited for use in restricted places or on construction sites with limited space where bigger equipment would not be viable. They are also simple to move and manage because to their small form.
Easy Maintenance
With access locations for inspection, maintenance, and wear component replacement, tracked jaw crushers are made to be simple to maintain. This lowers downtime and makes normal maintenance activities easier.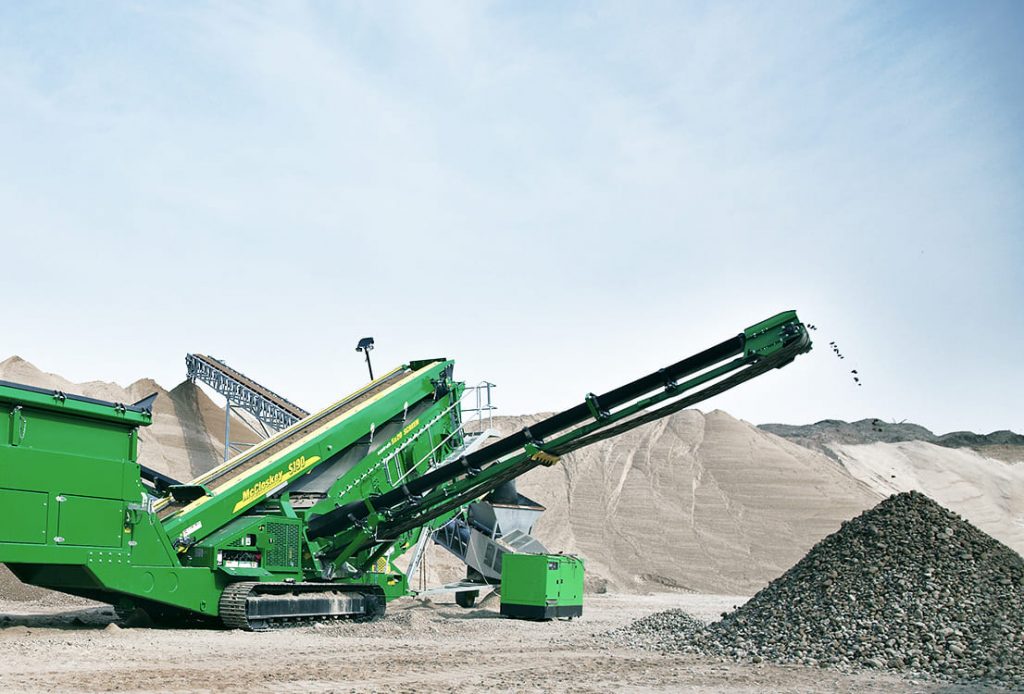 Common Uses of Tracked Jaw Crusher
Quarrying and Mining
In quarrying and mining operations, crawler jaw crushers are frequently used for the primary crushing of different types of rocks, minerals, and ores. They work especially well with tough and abrasive materials.
Construction and Demolition Waste Recycling
Tracked jaw crushers are utilized in recycling applications to process construction and demolition waste. They can crush and separate reusable materials, such as concrete, asphalt, and bricks, for further use or resale.
Aggregate Production
Aggregate for use in construction is produced using tracked jaw crushers. They have the ability to process a variety of aggregate resources, such as gravel, limestone, and granite, to create premium aggregates of varying sizes.
Road Construction
In order to crush and process materials for road base layers, sub-base layers, and other construction purposes, crawler jaw crushers are used in road building projects.
Landfill and Site Remediation
In landfill and site remediation operations, tracked jaw crushers can be used to crush and treat materials such contaminated soil, concrete, and debris for proper disposal or rehabilitation.
Tracked Jaw Crusher For Sale
A tracked jaw crusher is a type of crusher that is installed on tracks or a crawler chassis. It is sometimes referred to as a crawler jaw crusher or mobile jaw crusher. It is portable and simple to move to different building sites or quarrying places since it is transportable in design.
The crusher itself, a diesel engine or electric motor, a feeder, a vibrating screen, and conveyor belts are the basic elements of a tracked jaw crusher. The crusher is generally a jaw crusher, which compresses rock into smaller, easier-to-handle pieces by the use of force.
Many crawler jaw crushers include cutting-edge features including low emission engines and effective power management systems, making them suitable for crushing operations that are ecologically benign.
Several sectors, including quarrying, mining, building, and recycling, frequently employ tracked jaw crushers. They can be used for a variety of tasks, including the initial crushing of rocks and minerals, processing construction and demolition debris, and creating aggregates. They are a viable option for mobile crushing applications due to their ease of movement and flexibility to function in various conditions.