What is 3 4 Inch Crushed Stone?
A specific size of crushed stone with a diameter of about 3/4 of an inch is referred to as 3/4 inch crushed stone. It is frequently employed in landscaping and building projects. Larger rocks, boulders, or gravel are mechanically crushed to generate smaller shards of stone. Depending on the original rock, the finished crushed stone has an angular form and a range of textures and hues. Granite, limestone, trap rock, or a mixture of these elements make up the majority of its composition.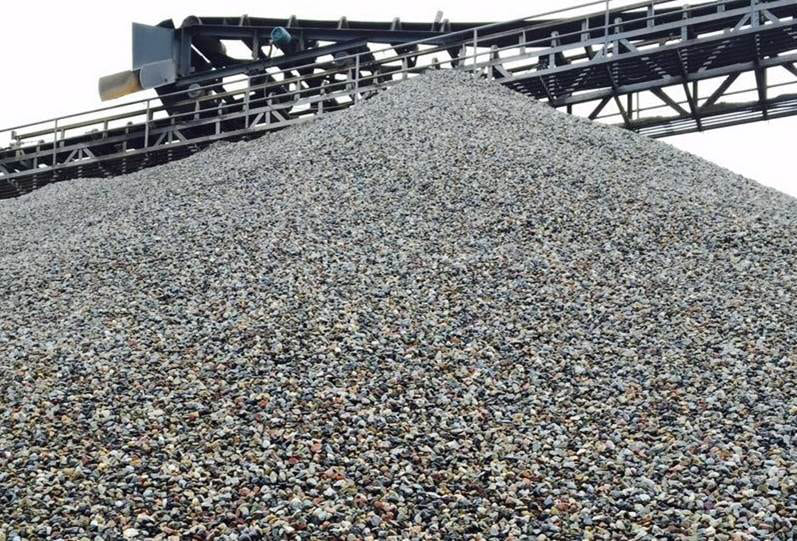 For uses including roads, paths, foundation layers for pavers, drainage systems, and basic building tasks, 3/4 inch crushed stone is frequently selected. Because of its compacted structure, which offers stability and support, it is appropriate for use in places with high traffic or that need a tough surface. Depending on regional tastes and project requirements, the particular usage may change.
How is 3/4 inch crushed stone produced?
Quarrying: The procedure starts with the quarrying of appropriate rock. Quarrying is the process of drilling, blasting, and extracting the desired rock or stone from the surface of the ground. The sort of rock used will depend on the project's requirements, accessibility, and durability.
Crushing: Transported to a crushing facility, the removed rock is reduced to smaller pieces by specialized equipment there. Cone crushers, impact crushers, and jaw crushers are frequently employed for this. The rocks are crushed mechanically into the proper size range using the crushing machinery.
Screening: The crushed stone is often screened to separate it into different sizes after the first crushing. The size of the crushed stone particles is sorted using screening machinery like vibrating screens. The crushed material is put through screens with the right size openings to produce crushed stone that is 3/4 inch thick.
Washing (optional): The crushed stone may occasionally go through a washing procedure to get rid of any little dirt or impurities. Although it's not always essential, this procedure can sometimes raise the caliber of the finished product depending on the use.
Stockpiling and Distribution: The crushed stone is typically stacked for storage and distribution once it has been manufactured and screened. The stone may be moved to distribution yards or building sites for usage, or it may be kept in specific places inside the quarry.
Uses of 3/4 inch crushed stone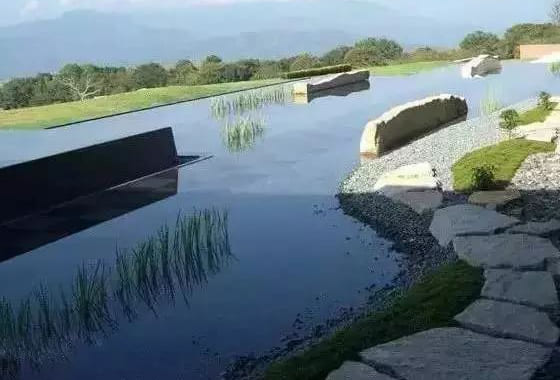 Driveways: Due to its toughness, stability, and capacity for supporting large loads, 3/4 inch crushed stone is a preferred material for driveway construction. It aids in preventing erosion and gives cars a stable and trustworthy surface.
Pathways and Walkways: In gardens, parks, and residential areas, paths and walkways are frequently built with crushed stone of this size. It permits appropriate drainage while providing a solid and sturdy surface for walking.
Base Material for Pavers: the crushed stone is frequently utilized as a base material for constructing pavers for patios, walkways, or driveways. It offers a stable base that helps stop pavers from settling or moving over time.
Drainage Systems: Crushed stone's angular shape promotes efficient water drainage. To ensure appropriate water flow and avoid water accumulation, it can be used as a base or backfill material in drainage systems, French drains, or around subterranean pipes.
Retaining Walls: Crushed stone that is 3/4 inch thick can be utilized as backfill material for retaining walls. It promotes stability, aids in correct drainage, and lessens soil erosion.
Landscaping: To improve the visual appeal of outdoor places, landscaping projects frequently employ crushed stone in this size. It may be used as filler for ornamental pots or to define flowerbeds or create borders for decorative purposes.
Construction Projects: In several construction tasks, such as road building, foundation backfill, and concrete mixes, 3/4 inch crushed stone is frequently employed. It is appropriate for these applications due of its strength and angularity.
Gravel Roads: This size of crushed stone is utilized in the building and upkeep of gravel roads. It gives cars a firm surface, increases traction, and facilitates water drainage.
Impact crusher for 3/4 inch crushed stone
Crushed stone measuring 3/4 inches thick may be produced using an impact crusher. By striking the stone with hammers or blow bars that are mounted to a revolving rotor, an impact crusher uses impact force to shatter the stone.
Feeding: The 3/4 inch crushed stone is put into the feed hopper of the impact crusher or into a vibrating feeder, which sends a steady stream of stone into the machine.
Crushing process: When a stone enters a crusher, it first comes into contact with a revolving rotor that has hammers or blow bars on it. The stone is broken into tiny pieces by the blow bars or hammers striking it at a rapid speed. The stone is hit until it is 3/4 inch or smaller, which is the ideal size.
Screening: The crushed stone is often screened to divide it into different sizes after the crushing process. This phase makes that the finished product complies with the necessary size requirements. The oversize stones may be used for other purposes or returned to the impact crusher for additional crushing.
Conveyor System: The impact crusher discharges the crushed stone onto a conveyor belt, which moves the material to the next manufacturing stage or to a predetermined stockpile.
Impact crushers are renowned for their superior crushing performance, high reduction ratios, and adaptability to a wide range of materials. They are suited for processing the crushed stone made of materials like granite, limestone, or trap rock since they can handle both soft and hard rocks.