The Features And Application Of Mobile Stone Crusher
Mobile stone crusher is designed to crush large rocks into smaller rocks, gravel, or rock dust. It is commonly used for construction purposes and in mining operations where the raw material is relatively located away from the stationary plant. Mobile stone crushers are compact in size and can be transported easily to different job sites.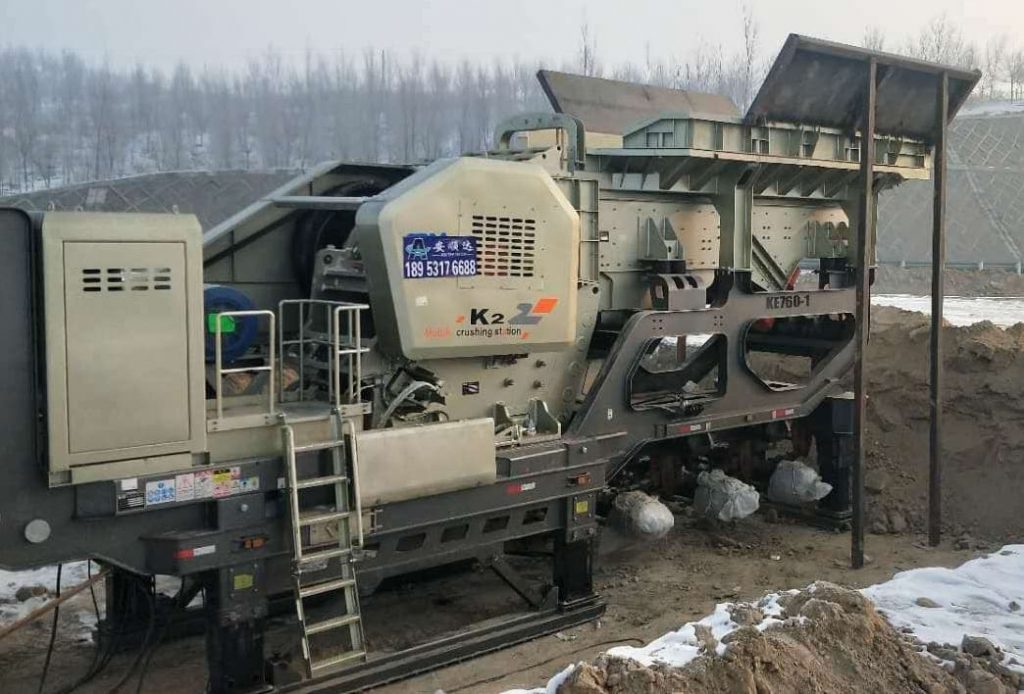 The Features Of Mobile Stone Crusher
Mobile stone crushers are equipped with a variety of features and capabilities, depending on the model and manufacturer. Some common features of mobile stone crushers include:
Crusher: The crusher itself is the main part of a mobile stone crusher. The raw material is broken down into smaller bits by it. Depending on the final product sought, many crusher types can be employed, including jaw crusher, impact crusher, and cone crusher.
Mobility: Mobile stone crushers are meant to be mobile, as their name indicates, and can be transported from one place to another with ease. They can be relocated to various job locations since they are often installed on wheeled or tracked chassis.
Feeders: To control the flow of material entering the crusher, mobile stone crushers frequently use feeders. This guarantees a steady and managed supply of raw materials for effective crushing.
Conveyor Systems: Mobile stone crushers may feature conveyor systems for moving crushed material away from the crusher. These conveyors can transport the crushed material to the next processing stage or to a stockpile.
Remote Control: Many mobile stone crushers come with the ability to be controlled remotely. This enhances safety and effectiveness by enabling the operator to manage the crusher and its operations from a secure distance.
Power Source: Depending on the type, mobile stone crushers can be driven by a variety of things, including diesel engines or electric motors. This enables adaptability to various operational settings.
The Application Of Mobile Stone Crusher
Construction: To crush and recycle construction debris, mobile stone crushers are widely employed in building projects. Concrete, asphalt, bricks, and demolition waste are all resources that they may transform into reusable aggregates for future building projects.
Quarrying and Mining: Mobile stone crushers are frequently used to crush and process a variety of rocks and minerals in quarrying and mining activities. Large rocks or ores are reduced in size so they are simpler to handle and transport.
Road Construction: Mobile stone crushers are essential in operations involving the building of roads. Aggregates for road base, sub-base, and surface materials are processed and crushed in them. In-place deployment of mobile crushers eliminates the requirement for material transportation.
Demolition: To crush and remove structures including buildings, bridges, and concrete slabs, mobile stone crushers are frequently used in demolition operations. They lessen the environmental effect of demolition activities by facilitating the recycling of destroyed materials.
Agriculture and landscaping: Mobile stone crushers are utilized in numerous ways in agricultural and landscaping applications. They can be employed to clear fields of rocks and stones, prepare land for agriculture, or smash rocks and stones to make gravel roads.
Remote and Rural locations: In remote and rural locations with restricted access to permanent crushing operations, mobile stone crushers are very helpful. For the production of aggregates and materials for nearby building projects, they offer on-site crushing capabilities.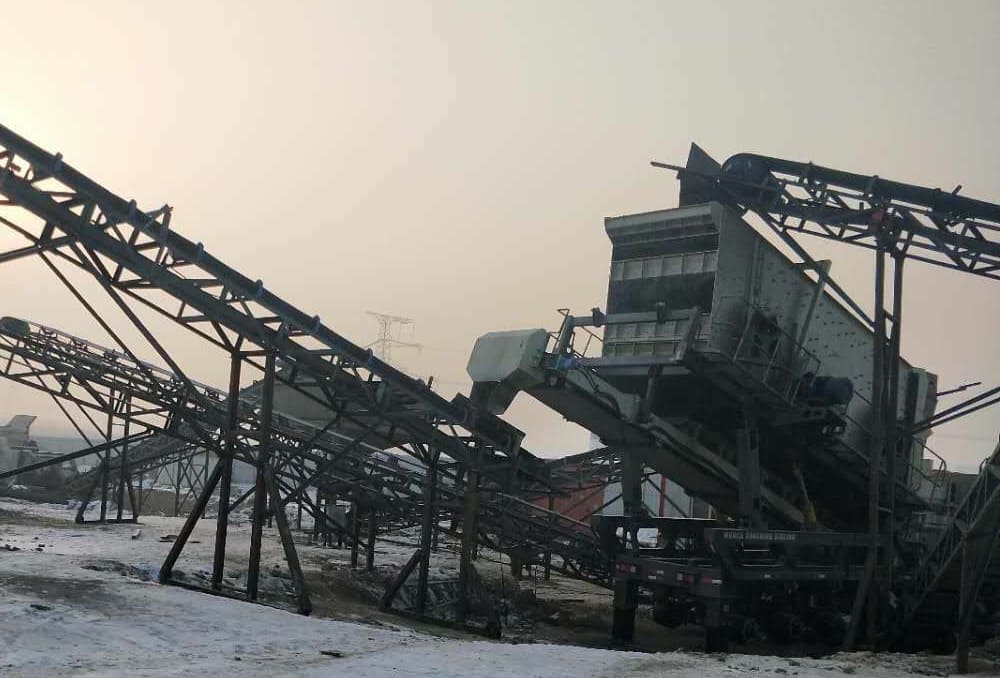 What product size range can mobile stone crusher produce?
The range of product sizes that a mobile stone crusher is capable of producing is influenced by a number of variables, including the kind of crusher, the settings, and the properties of the feed material. In general, mobile stone crushers may produce a variety of product sizes, from big chunks of stone to tiny particles.
Typical product size ranges for different types of mobile stone crushers
Jaw Crushers: Jaw crushers are frequently used for primary crushing and, depending on the type and the CSS (closed side setting), can produce products with a size ranging from a few inches to around 4-6 inches.
Impact Crushers: These adaptable devices may be applied to the primary, secondary, or tertiary stages of crushing. They may produce a variety of product sizes, from small, fine aggregates to bigger, coarse aggregates. The rotor speed, the distance between the impact plates, and the feed size may all be changed to alter the product size.
Cone Crushers: Secondary and tertiary crushing frequently employ cone crushers. From tiny sand to bigger aggregates, they are capable of producing a wide range of product sizes. The parameters of the crusher, such as the CSS and the eccentric throw, affect the size of the final product.
Examples of product dimensions commonly achieved by mobile stone crushers
Coarse Aggregates: Depending on the crusher and its settings, mobile stone crushers can create coarse aggregates with average diameters ranging from 20 mm to 80 mm (0.75 inches to 3 inches) or even bigger.
Fine Aggregates: Depending on the crusher type and the particular needs of the application, mobile stone crushers may also generate fine aggregates with dimensions generally ranging from 0-5 mm to 0-20 mm (0 inches to 0.75 inches).
Sand: Some portable stone crushers may create sand as a byproduct. The size of the sand particles can vary, although they commonly fall between 0 and 5 millimeters (0 and 0.1 inches).